Tomorrow is the 4th of July. It is a big to-do here in America. It is our official birthday. It was 245 years ago when the 13 original colonies gained their independence and created The United States of America. They fought in a Revolutionary War to gain their independence from oppressive British rule. The federal holiday commemorates the passage of the Declaration of Independence by the Continental Congress on July 4, 1776 when our forefathers decided to get independence and become a place for freedom. The Colonial Patriots fought a long, hard, bloody battle for their freedom and independence. Things that are still treasured today and are part of our DNA, and hopefully things we will forever treasure and fight to preserve.
The Declaration of Independence – Preamble
"We hold these truths to be self-evident, that all men are created equal, that they are endowed by their Creator with certain unalienable rights, that among these are Life, Liberty and the Pursuit of happiness."
These stirring words were designed to convince Americans to put their lives on the line for the cause. Separation from the mother country threatened their sense of security, economic stability, and identity. The preamble sought to inspire and unite them through the vision of a better life.
Resolution of Independence
The most important and dramatic statement comes near the end: "That these United Colonies are, and of Right ought to be Free and Independent States." It declares a complete break with Britain and its King and claims the powers of an independent country.
Today, as has been our tradition since our humble beginnings, we celebrate this day with parades, fireworks and gathering together with friends and family. There is almost always a large amount of parties, picnics and BBQ's to be found all over the country. And our house will be no exception. We will be hosting a gathering tomorrow where a big BBQ will take center stage. More than likely, I will not be able to post anything tomorrow because of all the festivities, as well as the preparations and clean-up afterwards. We will be serving all kinds of traditional American foods, such as burgers, chicken, brats, and of course, all the fixin's to go with them. Come one, come all. I always have more than enough food to feed a small army.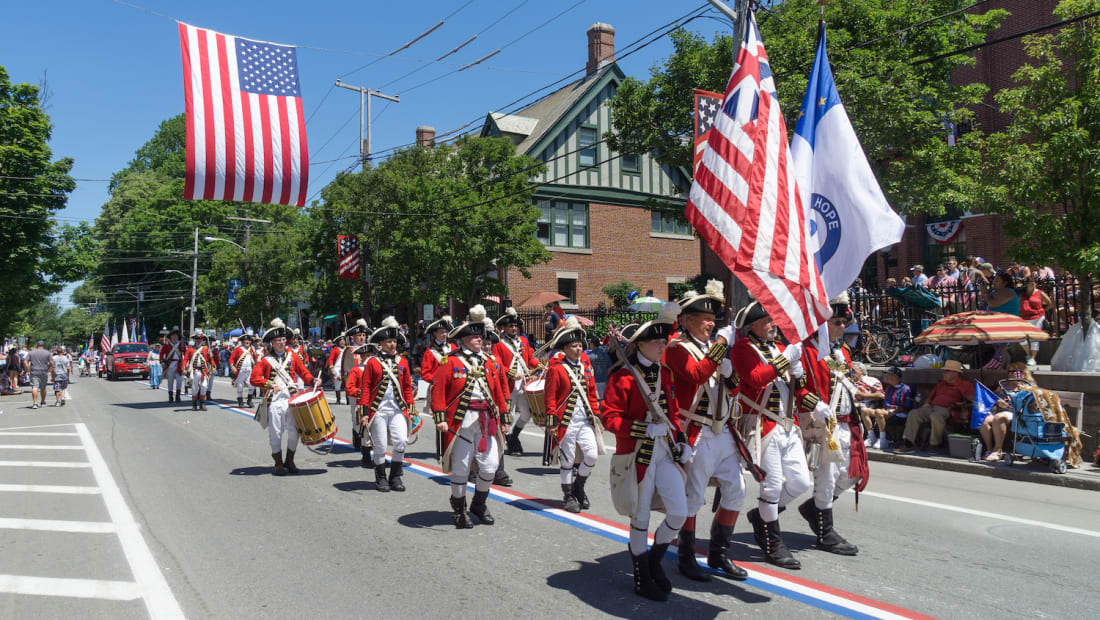 This is a typical BBQ found just about everywhere in the United States on this day of independence.
Happy Birthday America! Happy Birthday to the land I proudly call HOME! I hope we are still celebrating our freedoms and independence for at least another 245 years to come.