It is more than a bit chilly outside. Our latest snow storm blanketed us with about 5 inches of snow here in the foothills. The mountains got dumped upon.
This is what the mountains look like right now.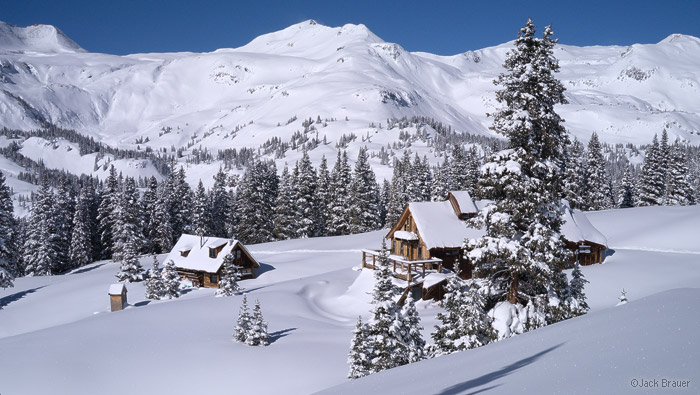 And this is what we look like right now.
Our highs have been between 15-19* F or about -6* C for the past couple of days. Today, we should start warming up a bit though. We are expecting the temperature to get up to about 38* F, and then warmer again in the next few days.
When it is this cold outside, we need something to keep us warm on the inside. I can't think of anything better than some hot, spicy Texas style chili to help warm us up, and warm us up it did too.
There is no right or wrong way to make chili. There are endless possibilities. I make chili different all the time. I make many, many different styles and variations constantly. This particular variation was full of beef and full of heat. The best way to make chili is to throw in all kinds of good things, mix them all together, and just see what comes out. It is always good.
Texas Style Chili
3-4 lbs beef roast, cubed
flour
salt & pepper to taste
Coat the beef cubes with the flour, salt and pepper and brown completely in canola or vegetable oil.
1 green pepper, medium dice
1 onion, medium dice
3-5 roasted Hatch chilies, medium dice, or to taste
1 1/2 cups corn
2 TBSP garlic
1 can stewed tomatoes, with the juice
1 can kidney beans, with the juice
2 cans beef broth
1-2 tsp cumin
1 TBSP chili powder
salt & pepper to taste
1 tsp cayenne pepper
1 tsp yellow ajo chili powder, optional
1 tsp chocolate chili powder, optional
cheese for topping
sour cream for topping
chopped onions for topping
Once the beef is browned, put it into a slow cooker and start adding the rest of the ingredients. I like to mix all my vegetables, spices and beef broth together first, before adding it to the beef, to make sure it is all blended together and equally distributed.
Put everything into the slow cooker, turn the heat up to a medium heat, and forget about it for about 5 or so hours. All you need to do in between is to stir it every so often. When the meat and vegetables are cooked and tender, and the sauce has thickened up, it's time to sit back and enjoy. If you like, you can top it with extra cheese, sour cream, and/or onions. Or not. I like to add either Fritos or fried tortilla strips to mine. I guess that is just a Texas thing. And you just have to serve it with some kind of cornbread on the side too. Usually I make my corn bread but Larry bought this one. I really wished he had let me make it instead though. Neither one of us liked this cornbread much. Oh well. Live and learn right?!
When it's chilly outside, make some chili for the inside. It will definitely warm you up from the inside out.
Stay safe and stay well Everyone. 'Til next time.