The second part of our Toronto tour was Larry's impromptu version of the Canadian dish poutine.  Going North to Toronto, Eh – Part 1
Poutine is a Canadian dish that was first created in the small rural town of Warwick in Quebec, in the 1957.  It is French fries topped with gravy and cheese curds.  Legend has it that a customer in a local restaurant had asked for a mixture of these ingredients, but because he was in a hurry, he had them all thrown together in one bag.  When he looked in the bag,  he said "This is a 'poutine,'" using the joual—or Québécois slang—for a "mess."  The name poutine stuck and has been used ever since.  This dish even found its way across the Southern Border to the United States, to New Jersey.  In New Jersey, however, they make it with Mozzarella cheese sticks instead of cheese curds and call them Disco Fries.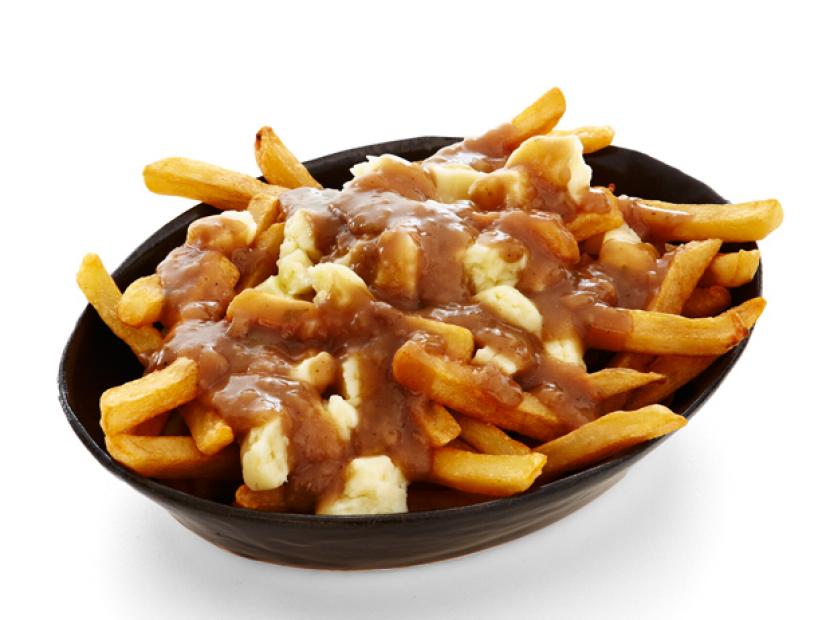 I am NOT a cheese fan, nor am I am big gravy fan, plus I am already fat enough and I don't need to waste my calories on something that I don't like 2 out of the 3 main ingredients. This one was all for Larry.
We did not have cheese curds and Larry did not want me to make gravy just for him, just for this dish, so he improvised.  He used some leftover mystery sauce we had and added cheddar cheese to it, then added all of this on top of his fries.
If poutine is your thing, then you will like this, but it is definitely NOT my thing.  To each his/her own.
Stay safe and stay well Everyone.  'Til next time.