Again, I am backtracking a bit with this one. When we had all our California guests in town, I made a feast featuring Moroccan spiced lamb Moroccan Spiced Lamb. Of course I had a ton left over, and you all know how creative I like to get with my leftovers. So I changed it and made it into a pasta dish with lots of vegetables.
Once more, I must have been side tracked, because I ALWAYS take pictures of the foods I cook and prepare, so I can share them with you, but alas, I have none this time around. So, for now, you will only be able to see the pictures I can pull from stock pictures online. My apologies. Rest assured though, the recipe is completely mine.
A ragu sauce is basically an Italian term for a meat sauce, though it originated in Renaissance France by the French Nobles and then traveled south to Italy and the Italian Nobles. From there, it became a popular dish to everyone in no time at all.
The term ragu comes from the French word ragout, meaning stews of meat and vegetables, usually cooked in a tomato based sauce (after the 18th century), cooked over low heat for a long time. Today, in Italy, a ragu sauce is a hearty, seasoned Italian sauce of meat and tomatoes that is used chiefly in pasta dishes and is typically made with ground beef, tomatoes, and finely chopped onions, celery, and carrots. Though a ragu sauce and a marinara sauce do share a lot of similar characteristics, they are also different. A ragu sauce is slow cooked and is much more complex, whereas a marinara sauce is is a quick simple sauce. Marinara is a tomato sauce, but it's a thinner, simpler sauce made from simple ingredients and herbs that cooks very quickly. It only needs to simmer for about an hour.
Pappardelle is a type of Italian pasta that dates back to the early 14th century and comes from the Tuscany region of Italy. It is a large and wide fettuccine-type noodle that looks like a long ribbon. It is made from an egg-based dough which gives it a rich flavor and a fluffier texture than a lot of other pastas. If you cannot find pappardelle noodles, wide egg noodles are a good substitute.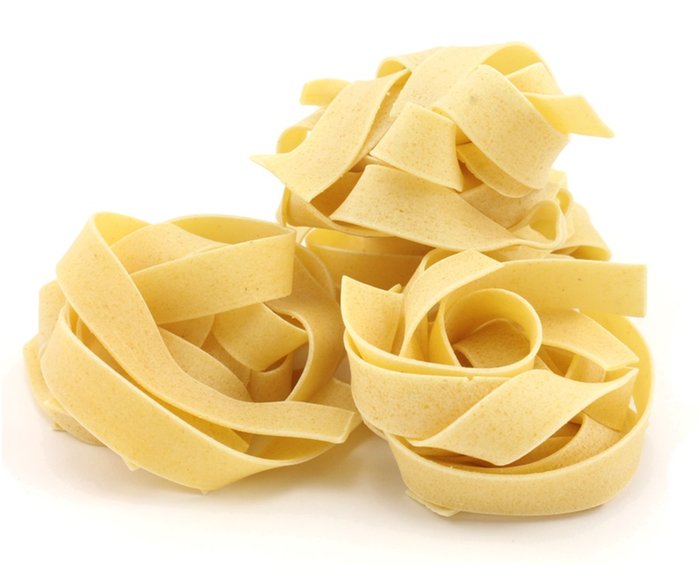 I combined my leftover Moroccan spiced lamb with some leftover vegetables to make my lamb ragu. I served it over the pappardelle pasta. Instead of using ground lamb, I cut my lamb into small, bite-sized pieces. I also used zucchini, crookneck, mushrooms and onions which made this a much heartier, stew-like dish.
Lamb and Vegetable Ragu with Pappardelle
3 TBSp olive oil
1 carrot, sliced thin
1 zucchini, sliced thin
1 yellow crookneck, sliced thin
1 cup mushrooms, sliced
1 onion, medium dice
1-2 TBSP garlic
1 1/2 lbs lamb, either ground or cut into small chunks
2 tsp ground coriander
1 tsp fennel
1 tsp cumin
1 tsp rosemary
1 tsp thyme
salt & pepper to taste
1 TBSP tomato paste
1/2-1 cup dry red wine
2 cups chicken or beef stock
2-3 tomatoes, diced or 1-26 oz can of diced tomatoes with juice
In a large skillet, heat the oil and saute the vegetables, garlic and onions for about 5 minutes or until softened and the onions are translucent. If the lamb is uncooked, add it at this point along with all the seasonings. If you are using cooked lamb, like I did, you can add it when you add the other ingredients.
Next add the tomato paste, tomatoes, stock and wine and bring everything to a boil. Reduce the heat and partially cover and continue to cook for about 30 minutes, making sure to stir occasionally.
Cook the pasta in boiling water until it is cooked al dente or cooked so as to be still firm when bitten. When the pasta and sauce are both done, serve the pasta covered with the lamb ragu sauce. You can top with cheese of your choice or fresh ricotta cheese and fresh chopped mint to give the dish a little bit of a Middle Eastern flair. In a word, DELICIOUS!!!!!!
Stay safe and stay well Everyone. 'Til next time.