The moment we have all been waiting for has finally arrived. I have now gone through all of our amazing entries for this year and have determined who will be awarded with our coveted 2021 Great Blogger's Bake-Off Awards. Each year the competition gets stiffer and stiffer. Everyone who participated, from around the world, has done an amazing job. Congratulations to you all. There was so much creativity and LOVE presented in all the entries this year. This year, LOVE was the key ingredient, though it always is, because this year's theme was Love Sweet Love.
It was so fun seeing so many wonderful and beautiful creations. We had a lot of new participants as well as a lot of returning participants. Everything was a work of art, as well as a work of love. This year we also had some poets submit their works of love and art as well. Music and love songs were also included, though those will only get special mention due to the fact that they were not original pieces.
Our first award goes to Gentleman Dave, The Poet's Kiss https://daonline.home.blog/ for his poem "Recipe for Love Cake".
Preheat the heart
With kindness and humility.
Butter the pan of your mind
With unselfishness
To prevent the batter of life from sticking.
Mix together patience and contentment
With a generous helping of joy.
Add the zest of life
And sweetness and honey
As much as you desire.
Gently fold the mixture
And sprinkle in trust
A little at a time
Folding it into the mix
Keeping it light and fluffy.
Spread forgiveness
Over all that you say and do.
Then place it in your heart
In the center of your heart
So your love will get even heat on all sides
Cooking it slowly
Don't rush it.
When it is ready
And you'll know when it is ready
Sprinkle gratitude over it all
Don't miss a bit.
Your love should be hot
But moist in the middle.
If at any time, you feel it growing cold
Preheat your heart
And start all over again.
Congratulations Gentleman Dave!!!! You are a true Romantic.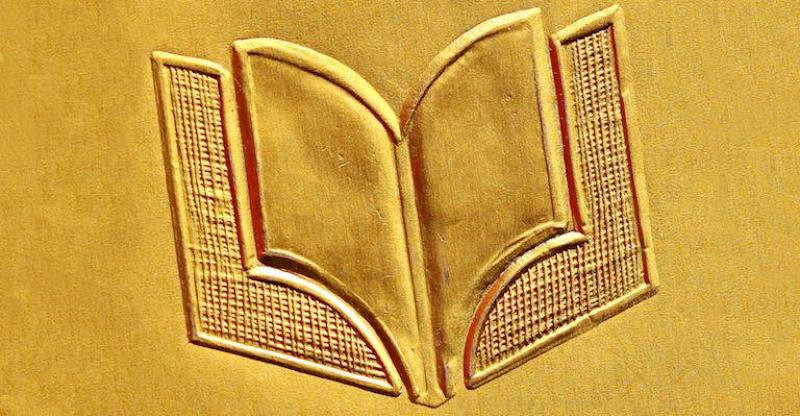 The second award is awarded for the smaller things, that are able to be held in your hand. It goes to Tandy Sinclair from Lavender & Lime at https://tandysinclair.com/https. Tandy is not only a returning participant, but she is always a past winner, with her entry from last year for Best Savory Dish, The Vegetable Cups. This year, Tandy is once again recognized and awarded for her Lemon Meringues. Oh, these just look absolutely Heavenly!
Congratulations Tandy for another great presentation and another Gold Star effort.
Our Creativity Award goes to Tango's Baking, from https://tangosbaking.home.blog/ for the very fun and creative rendition of the Garfield Bread.
Our Best Themed Award goes to Patria for her Goldilocks' Cake, that was made out of love for the person who captured her heart. This was also her first time baking. Patria, you did an amazing job! Very well done. Definitely keep up the good work.
Our Best Effort Award goes to Gary Metcalf for his Comeback Cake. He was bound and determined to never give up, and despite all the things that went wrong, he still came out with a decent cake. As they would say Down Under, Good on ya Mate! Gary is also a past Best Effort Award winner, for his cake Houston, We Have a Problem! Gary, I admire your determination. You are a true inspiration to us all.
This year's runner up and 2nd Place Award goes to Julie, from One More Bite for her Yuzo Curd Tart. This is a beautiful and breathtaking piece of art that looks almost to good to eat. Almost. Beautifully done Julie. Congratulations!
And the Grand Prize for 2021 goes to ……..
Marina from France, who can be found at https://www.instagram.com/marinadenice06/?utm_medium=copy_link
Marina's cake, The Gambler's Cake, is a beautiful masterpiece from a very gifted and talented artist. Congratulations Marina! Tres Bien! C'est Manifique! This is an exquisite work of art. You should be very proud of yourself for an EXCELLENT and BEAUTIFUL piece of EDIBLE ART!
And there you have it. The final results from 2021's Great Blogger-Bake-Off, LOVE SWEET LOVE. Many thanks to all who participated in this fun, annual event. Everyone did an outstanding job. You all made my job very fun, but also very difficult. Keep up the GREAT work Everyone! I can't wait to see what you all come up with next year.
Please give all of our participants and winners a HUGE round of applause, and please check out their blogs too. They would all love it if you stop by and say hi. Also, please give a big, huge shout out and round of applause to both Mel at Caramel and Gary at A Dad trying to cope with the loss of his Partner and becoming a single parent. None of this would have been possible without either of them and all their works and efforts that go on behind the scenes for this fun and fabulous annual event. Both also submitted some wonderful entries, and Gary has now won his second Best Effort Award. Well done EVERYONE, well done!