The 4th of July is America's birthday. This year, America celebrated her 245 birthday. We helped her celebrate her special day with good friends and family and a ton of typical American food. I was expecting more guests, and as usual, we had enough to feed a small army. None of you came over. 🙂 That's OK. I promise you, none of it will go to waste, unless of course, it would be going to my waist.
Larry grilled and smoked chicken, ribs, burgers, veggie burgers and brats. Of course we had all the fixin's to go with them them too, including cheese, mushrooms and bacon for the burgers. I made potato salad, a corn and tomato salad, a cherry almond cake, and my decadent chocolate peanut butter brownies. Decadently Rich Chocolate Peanut Butter Brownies. We had chips, salsa and guacamole too. Our friend Shannon made a rocky road pie and Cora made some vegan cupcakes. Needless to say, we had a ton of food, both literally and figuratively. And of course, I added a lot of patriotic touches to everything as well to help make the day's celebrations more festive.
Tehvia and Nahila eagerly awaiting dessert.
Sitting down to enjoy the day's feast and celebrations.
After the feasting was completed and our tummies were VERY full, we were treated to some spectacular fireworks from all around.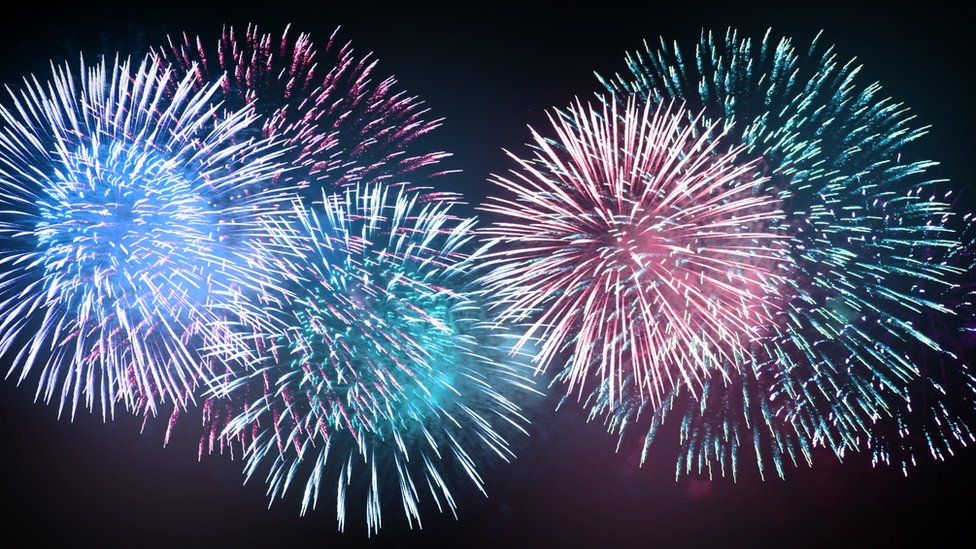 Happy Birthday America. I hope we will still be celebrating you for at least another 245 years to come. God Bless America!