People around the world are celebrating both Easter and Passover today.  The feasts and Seders will be more quiet and more solemn this year than they have been in years past, but this too shall pass.  Find ways of reaching out to those you love and to share the days with them.  Last night, I reached out to cousins both in Texas and in Australia.  It was so good to catch up and to visit.
Soon, I will be cooking our Easter dinner, even though it will only be for the two of us.  But as usual, I will have a feast enough for many.  I will be cooking a ham for sure, and you will all just have to wait to see what else will be on the menu.
Stay safe and stay well everyone.  Have a Happy Easter or a Good Passover.  I wish good tidings to all.
Easter Celebrations around the world.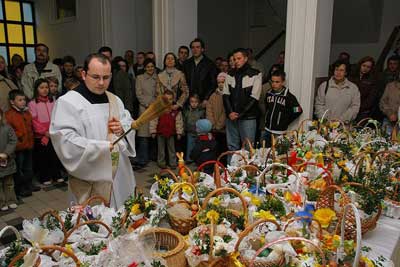 Passover Celebrations Around the world