After dinner at 3 Margaritas in Broomfield, Let The Birthday Celebrations Begin we enjoyed a Flamenco Rock show at our local Broomfield Auditorium.  It is a small performing arts center, but we have enjoyed many performances there.  I have worked for the city of Broomfield for 15 years, and I saw a lot of people I knew at the performance.  It was fun to see so many people from the community supporting local theater and local artists.
I love both Flamenco and rock music, but I had never heard Flamenco with a rock beat before.  It made for a very good combination.  The show was a bit delayed due to a minor glitch.  There were no lights at first, and the auditorium thought they might have to cancel the show.  But after waiting it out, the lights came back on and everyone was rocked by the music and the dancing of the show.
The show we saw was called El Javi, The King of Flamenco Rock.  His music was from the heart, and was full of passion like all Flamenco music, but it also had elements of rock to it as well that really brought his music to life.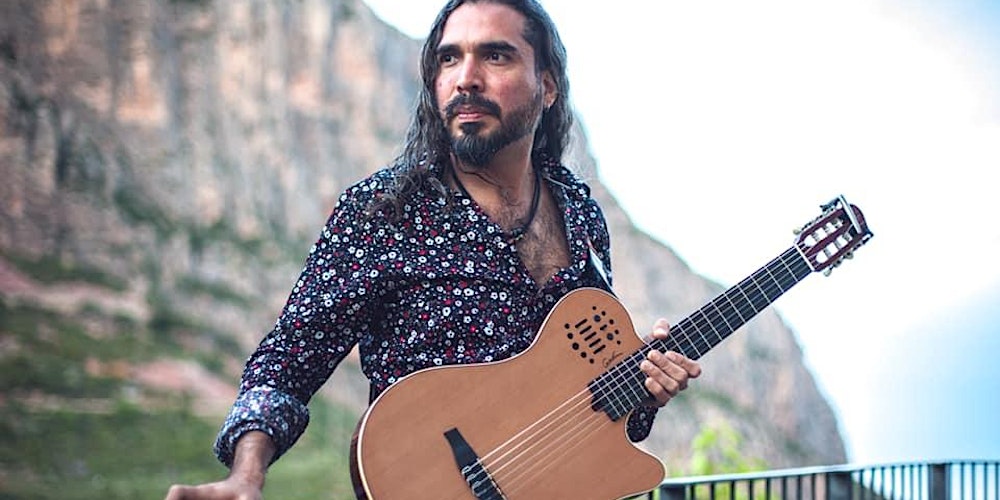 The Flamenco was the heart and soul of the performance but the band was joined on stage by a dancer who performed a couple of Flamenco dances as well as one belly dancing number.
The band also brought a violinist on stage to perform with them for a few songs.  It all sounded great together.
All in all, we had a great evening and it was a fantastic way to start the birthday celebrations.  When we got home, the best part of the evening though, was all the cuddles I got from my big boy, Vinnie.